Merry Christmas from addi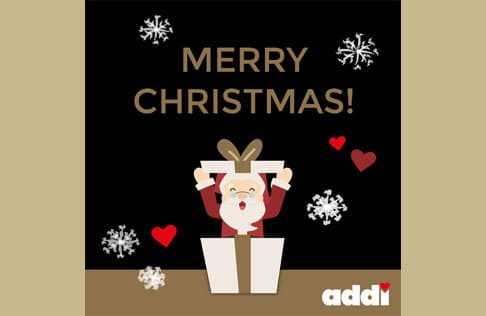 The year is almost over and at addi many hands are still busy with the final spurt. As in every year, the dispatch department is at its peak to supply our customers with goods at the end of the year. As if there were no more January 😉
We would like to thank all addi fans for their loyalty and solidarity in these exhausting times – let us continue to knit a great future.
The entire addi team wishes you and your families a merry Christmas and a good start into 2022.
Between Christmas and New Year we will continue to produce needles diligently and also in the new year we will be available as usual from 3rd January 2022, we will be there for you as usual throughout the year.
You can also reach our sales team between the holidays.