Story
Most common mistakes in crochet and how to avoid them.
All beginnings are hard. But don't worry, these simple tips will get you up and running with the fun of 3D crochet quicker than you think.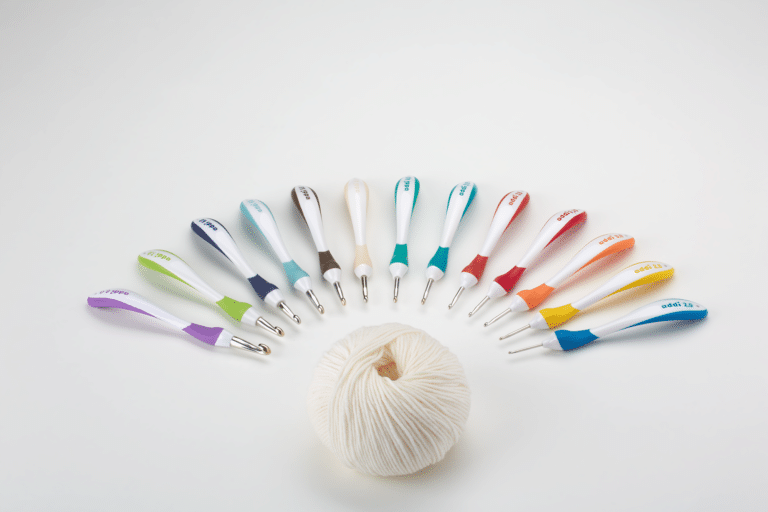 As you know, there are many different types of yarn. From wafer-thin to thick fibres, smooth to fluffy, simple to eye-catching yarns, natural fibres, synthetic fibres and mixed fibres. The various yarns also differ in price. No wonder it can be hard to choose.
The most important point to consider is what the yarn is to be used for. Are you crocheting a delicate item that would suit a fine cotton yarn? Are you crocheting a warm scarf that needs a thick yarn? Are you making a garment that needs a strong yarn? With the answers to these questions, you will find it easier to choose the right yarn.
Mistake 2: Level of difficulty.
If you are a beginner, don't take on too difficult a project to start with, like a jumper. Items such as potholders are a good choice for beginners. It is important to start by learning the basic stitches before attempting a moderately difficult to difficult pattern. This will spare you a lot of frustration and time spent looking up various stitches, which is ultimately extremely demotivating.
Mistake 3: Underestimating the importance of counting.
People often don't realise how important counting stitches can be. For some crochet projects, it is essential to count the stitches. It can be very tempting to stop counting, especially when the number of stitches per row does not change. However, even in those patterns, you may inadvertently miss a stitch. If you don't notice, the item can end up far too narrow at the top, for example. 
Mistake 4: Not sewing in the ends.
Another important point to remember that can save you a lot of trouble is sewing in the ends. Forget to sew in the ends properly at the start or end, or when you change yarn, and your crochet may unravel. You can imagine how maddening that is after hours of work. Make sure when you sew in the ends that your tension is even and that you do not put all the stitches in one place. Otherwise, you can end up with unsightly lumps.
One last but essential point to remember is to block your crochet. Often, a finished piece of crochet may be twisted or have curled, for example if you have changed yarn mid-project or your tension has not been even. This problem can easily be solved by blocking.
But what does blocking actually mean? It's simple:
spread out your crochet in the shape you want and pin it to a base.
Dampen the crochet and leave it to dry or iron it in its stretched-out shape.
Following these simple tips will save you a lot of trouble and stress, and you can look forward even more to your next project.
But it's not just the right approach that is crucial: you also need the right equipment. Believe us when we say it's worth it in the end. With the hooks recommended by our amigurumi pros, there is nothing to stop your crochet journey into the animal world.